We are super excited to announce after last years success, our LEVEL UP! creative photography sessions are back for 2017!
Creative photography sessions for beginners, student and hobbyist photographers or any pro seeking motivation!
Learn how to: creatively direct // jump from auto to manual // post production workflow // deliver your clients images
One-to-one sessions also available!
With over ten years experience in the photography business covering everything from newborns to Nuts! magazine, and now dedicated to weddings and portraits for the past six years, we believe in creative progression where personal development is key.  We love to capture emotion, bursts of movement, passion and energy alongside cinematic portraits. We have created these sessions for the photographer who wants to learn, who wants to feel motivated and be inspired, who wants to…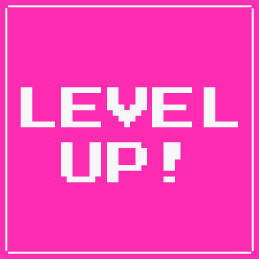 CREATIVE PHOTOGRAPHY WORKSHOPS // LEVEL UP!
New Dates: Tuesday 13th June 2017 // Wednesday 28th June 2017
Blackpool, Lancashire
Places are limited as Level Up! is designed to ensure everyone can get the most out of the sessions! So, grab your chance to come along, get creative and push yourself to the next level!
We believe in affordable attainable photography workshops designed for everyone, from students to professionals. The cost is only £100 per person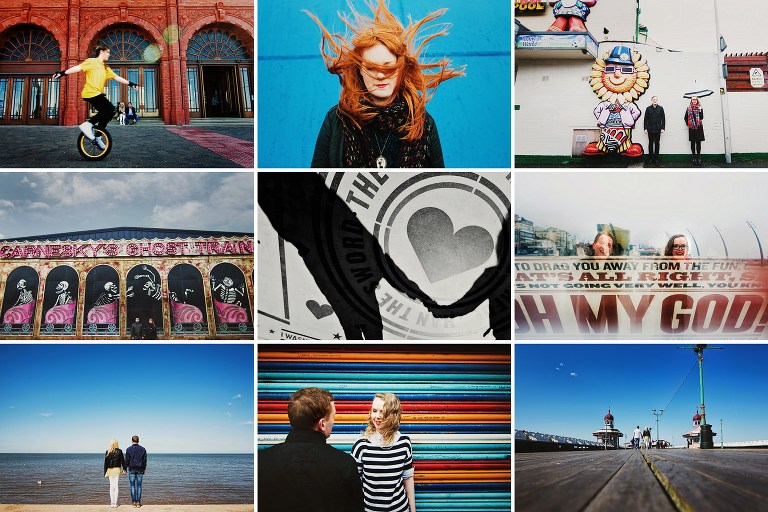 Got some questions? We've got it covered!:
Who are these workshop sessions for?
These sessions are designed for beginners, student and hobbyist photographers also any pro seeking motivation! If you're into portraits, weddings and people photography then this is for you. Creative photography sessions are great for learning new skills, building confidence, experimenting with new techniques, expanding portfolios, marketing material, website content, having fun and professional networking plus trying things that you may not have time for on a commissioned "working" day.  Ultimately Level Up! provides opportunities for you to get creative.
What's the plan for the day?
The day will begin around 9:30am with informal chats plus an introduction on jumping from auto to manual before we start shooting at 11am. We'll be shooting a real couple around all the cool places of Blackpool including the seafront, so unless it's boiling, wrap up! Relaxed training and advice also given on the go including creative direction. We'll break for lunch (which is included) at 1pm – 2pm and then carry on with the second session till 4pm. Afterwards, they'll be an informal Q+A in the bar plus chat about post production workflow and client delivery till around 5pm…we'll get the drinks in!
How can I use the images I take on the workshop?
They're your images! Use them for your online portfolio, in print, your website and/or blog and on your social media, however it would be cool to credit the ZT Photography Level Up! workshop where possible. We encourage professional networking, so you'll be sent an invite to join the secret facebook group where you can post your photos from the day, receive cc and ask questions etc. There is also a Level Up! Instagram feed where we repost, feature and showcase images taken on the day by you.
What equipment do I need to bring?
You'll need a camera capable of manual plus memory cards and your favourite lenses. In addition, we have fancy prisms and convex lenses if you wish to try them out.
How do I book?
To secure your place please pay in full either by bank transfer or paypal (button below)
To register your interest for future dates on creative photography workshops, please fill in the form below for details. We look forward to hearing from you!
I have a question that's not on the list, how can I contact you?
No problem, just fill in the form below with your query and we'll get right back to you.
(Boring bits!) If you do need to cancel, your payment is non-refundable unless we can re-fill your place. // The form may not work for some mobile devices, if this happens you can email us instead: zoe@ztphotography.co.uk or liam@ztphotography.co.uk